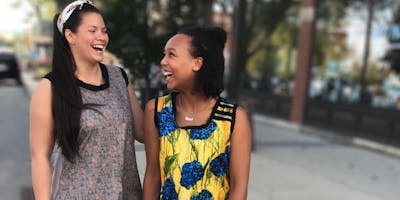 Garment Sewing Tunic- Weekend Edition
Saturday, June 23, 2018 from 2:00 PM to 6:00 PM (CST)
More Information →
Learn the basics of garment sewing through our favorite Tunic pattern.
Our tunic is made with knit on the back and our lively Frond prints on the front to create a one size garment to meet most body shapes.
We are hosting a weekend edition! Grab a girlfriend, come drink wine, and make a summer tunic.
$69